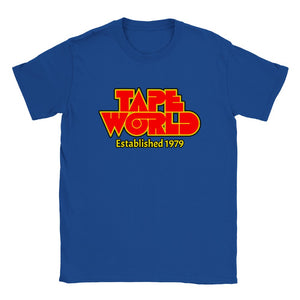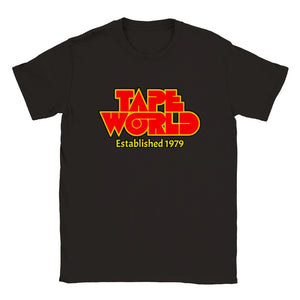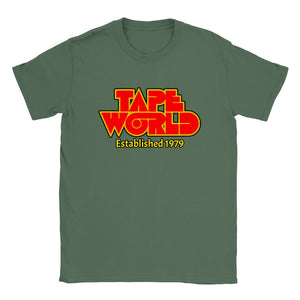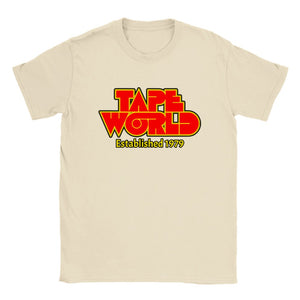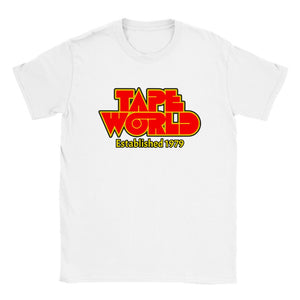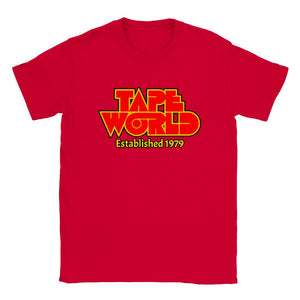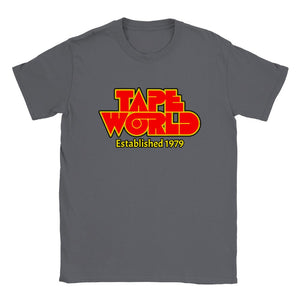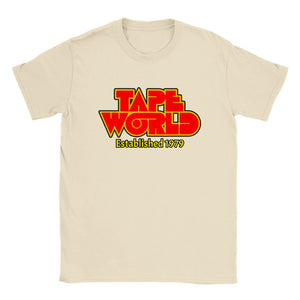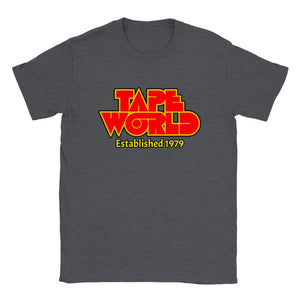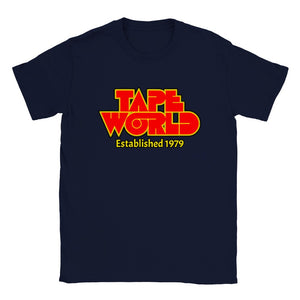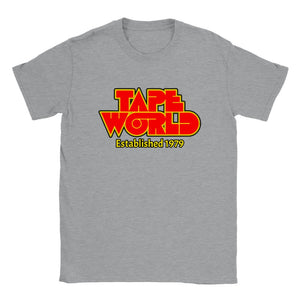 Product image 1

Product image 2

Product image 3

Product image 4

Product image 5
Product image 6

Product image 7
Product image 8

Product image 9

Product image 10

Product image 11

Product image 12

Tape World was one another shopping mall music chain back in the glorious 1980s. Obviously they specialized and focused their inventory on having a huge selection of cassette tapes, they still offered other formats as well.
- Gildan 64000 Softstyle Tee
- Rolled-forward shoulders for a better fit
- Stylish fitted sleeve
- Seamless double-needle collar
- Taped neck and shoulders for durabilitys.