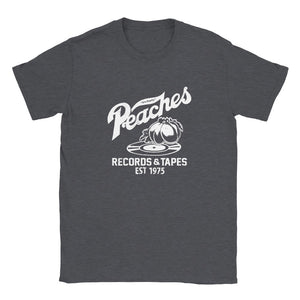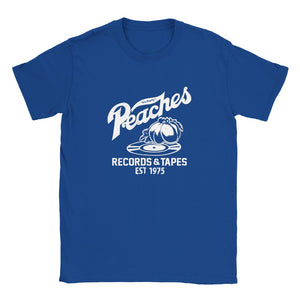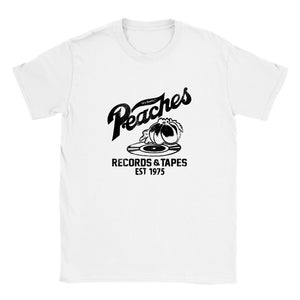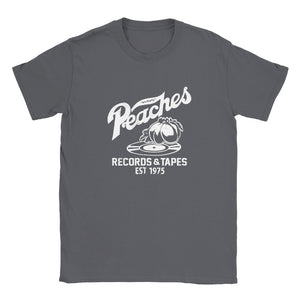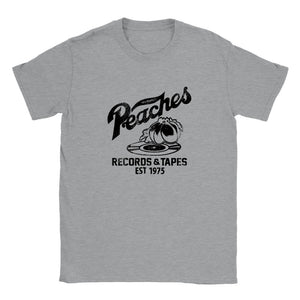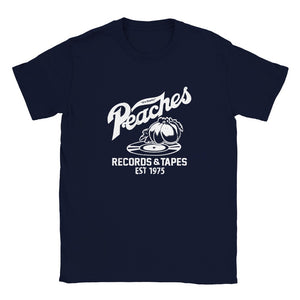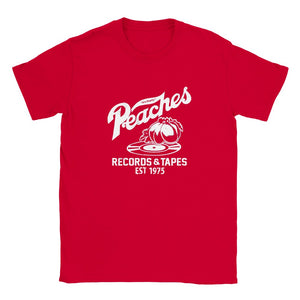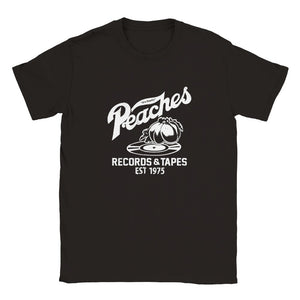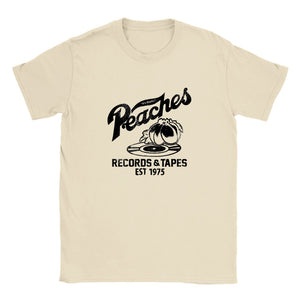 Product image 1

Product image 2

Product image 3

Product image 4

Product image 5

Product image 6

Product image 7

Product image 8

Product image 9

I started buying records at an unhealthy pace in the late seventies. I spent the entire decade of the eighties working in a record shop (and continuing to buy records at an unhealthy pace), so I've always had a special place in my heart for classic records stores. Peaches Records and Tapes was one of the all time greats. 
A classic unisex t-shirt that works well with any outfit. Made of a heavier cotton with a double-stitched neckline and sleeves.

- Rolled-forward shoulders for a better fit
- Stylish fitted sleeve
- Seamless double-needle collar
- Taped neck and shoulders for durabilitys.