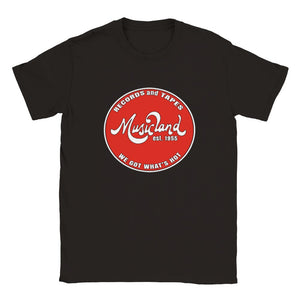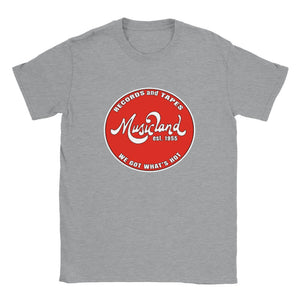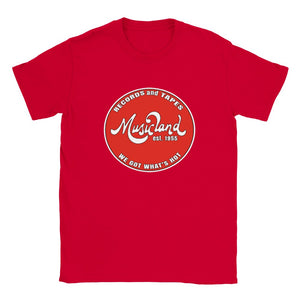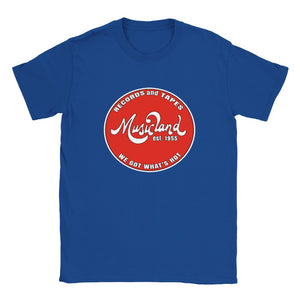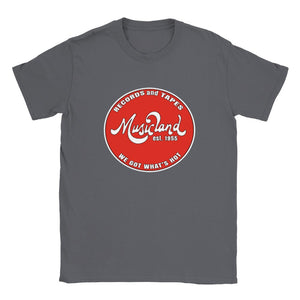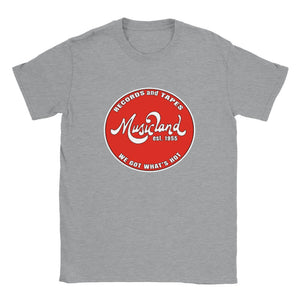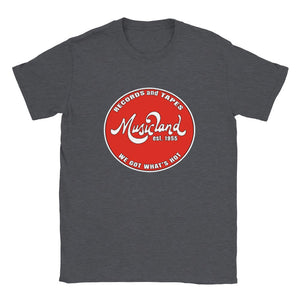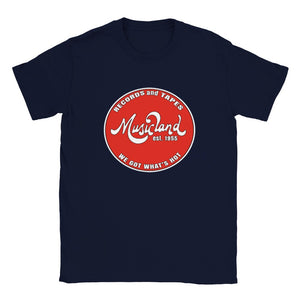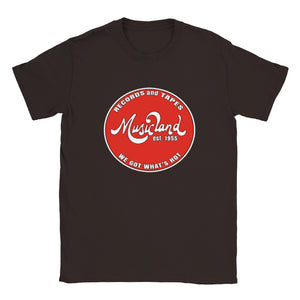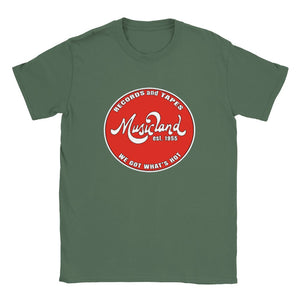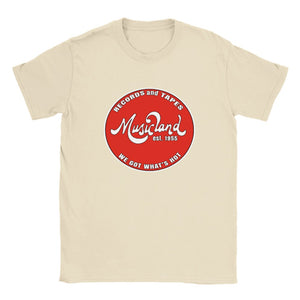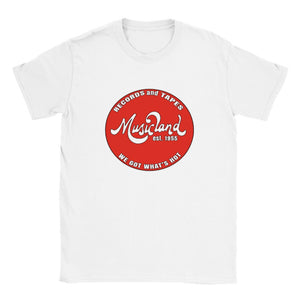 Product image 1

Product image 2

Product image 3

Product image 4

Product image 5

Product image 6

Product image 7

Product image 8
Product image 9

Product image 10

Product image 11

Product image 12

Musicland was founded if 1955 in Minneapolis where it remained headquarter throughout their existence.  Over the years, Musicland merged with other companies along the say and by the indoor Mall boom of the eighties, was one of the largest music retailers in the country.  They eventually merged with Sam Goody in the late nineties when their stores were rebranded, and there were no Musicland stores left.
- Gildan 64000 Softstyle Men's Tee
- Rolled-forward shoulders for a better fit
- Stylish fitted sleeve
- Seamless double-needle collar
- Taped neck and shoulders for durability.