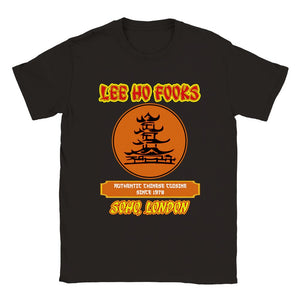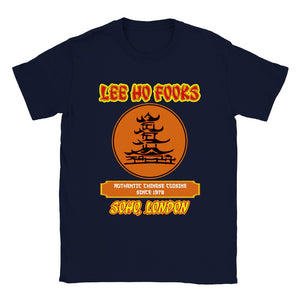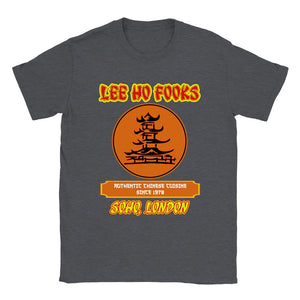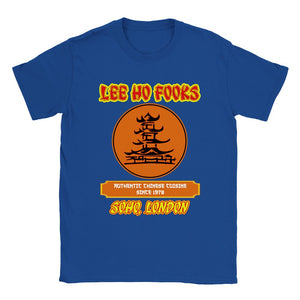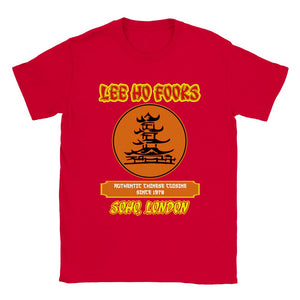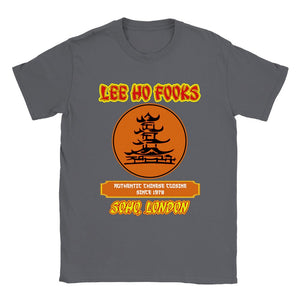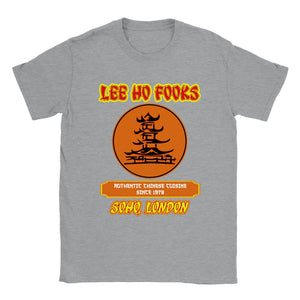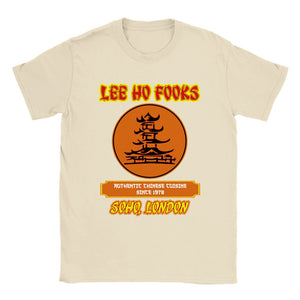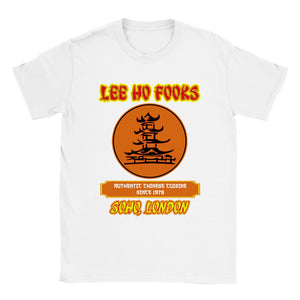 Product image 1

Product image 2

Product image 3

Product image 4

Product image 5

Product image 6

Product image 7

Product image 8
Product image 9

The original Lee Ho Fooks tee. I designed this tee about ten years ago and it has been my top selling design ever since. Unfortunately, it has been pirated many times as well, so if you see this design anywhere other than Mad Apple, you'll know it's a lower quality, pirated version. Lee Ho Fooks of course, is a now defunct Chinese Restaurant, formerly located in Soho, London. The restaurant took on iconic status when Warren Zevon included it in the lyrics to his classic "Werewolves of London". 
- Gildan 64000 Softstyle Tee
- Rolled-forward shoulders for a better fit
- Stylish fitted sleeve
- Seamless double-needle collar
- Taped neck and shoulders for durabilitys.